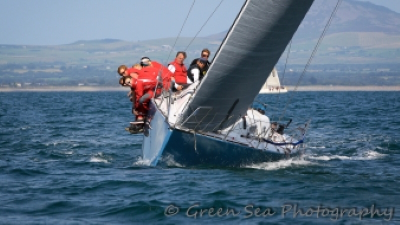 The Royal Dee Yacht Club was founded in 1815 as the Dee Yacht Club and is the second oldest yacht club in the UK. On November 1st 1847 the Club was accorded Royal Patronage to become The Royal Dee YC.

The Royal Dee has been involved with the organisation of many sailing events in the Irish Sea, often in collaboration with such organisations as ISORA and RORC.
2015 saw the 200th anniversary celebrations spread across the year and included a formal dinner at Eaton Park, Cheshire and a more casual cocktail party at Cadnant Gardens on Anglesey during the Menai Strait Regattas.
We also support the Volvo Dun Laoghaire regattas, the Menai Strait regattas and the Welsh IRC championship. More recently we have launched our Sailing trust that is supporting young sailors in the North West of England, North Wales and Ireland. Click the Sailing Trust link above for more information.